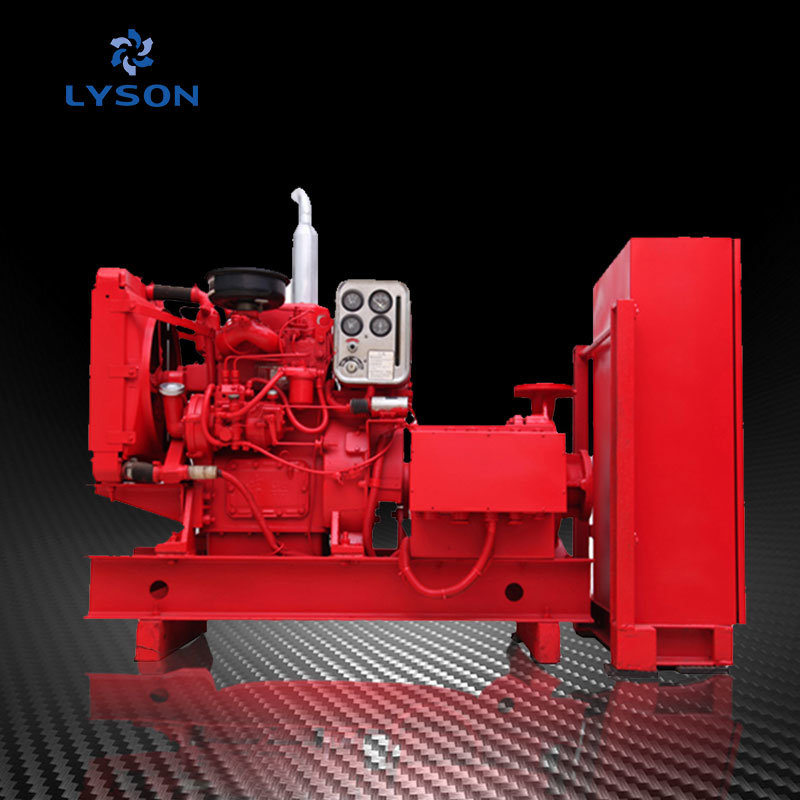 Products Name:
fire pumping station with Fixed Centrifugal Fire Pumps
Conditions of Use:
1, Equipment should be installed indoors, for the basic level of coagulation platform or equipment can guarantee the normal work of the formation of the ground.
2, Since irrigation water inflow should be able to pump inlet cavity and the pressure of equipment is not more than 0.5Mpa, the water quality should comply with the Fire Code requirements.
3, Ambient temperature 0 ~ 50 Celsius does not freeze, humidity <90% non-condensing, non-corrosive gases, non-inflammable and explosive gas.
4, Permit altitude 1000m.
Product Features:
1, XBD Series fire pressure water supply equipment, in the control system uses programmable control technology, fire main pump soft start timing technology, effectively ensure the safe operation of fire fighting equipment.
2, Effective control of the tank the ratio of gas and water to ensure that by Fire Code (30 seconds) or (10 seconds) design an effective water volume.
3, May have dual power supply design, and automatically switch.
4, Programming multi-function control, fire main pump timing soft-start inspection. Fire Control Center with computer networking.
5, Acceptable to a wide range of fire signals, can be networked with the Fire Services Center.
fault phenomenon

failure

cause

elimination

methods

1.No power supply or one or two phase power supply is needed




Check all phases of power supply and restore power supply







2.Poor contact of ac contactor and burning of coil




Repair or replace contactors







can

not

start

3.




The power switch is not closed, malfunction or damaged







Close the switch and replace it if the power indicator does not turn on

4.




Thermal relay trip or damage







Check whether the motor is blocked, find out the reason and eliminate it.

Manual reset is replaced if it cannot be started

Water level is too low




Put water in the sink







The motor burned




Repair or replace the motor







1.Line is loose




Check wiring and tighten connectors







2.Frequency converter malfunction

Check the fault content, check the cause according to the frequency converter manual, and restart after reset.

Or disconnect the inverter power supply for a few seconds, the inverter fault reset before starting

.

The manual is normal

3The frequency converter is damaged

Repair or replace

Automatic transmission failure

4.Pressure switch damage

Repair or replace

5The pressure transmitter is damaged

Repair or replace

6.Switch failure

Repair or replace

Pump non - suction pressure gauge pointer to beat violently

Insufficient water supply for perfusion, air leakage at the connection between pipeline and instrument

Check pipeline and bottom valve, refill water diversion. Tighten air leakage




The pump consumes too much power










Too much flow, impeller wear







Check whether the pump shaft is bent, replace the impeller, close the outlet valve to reduce the flow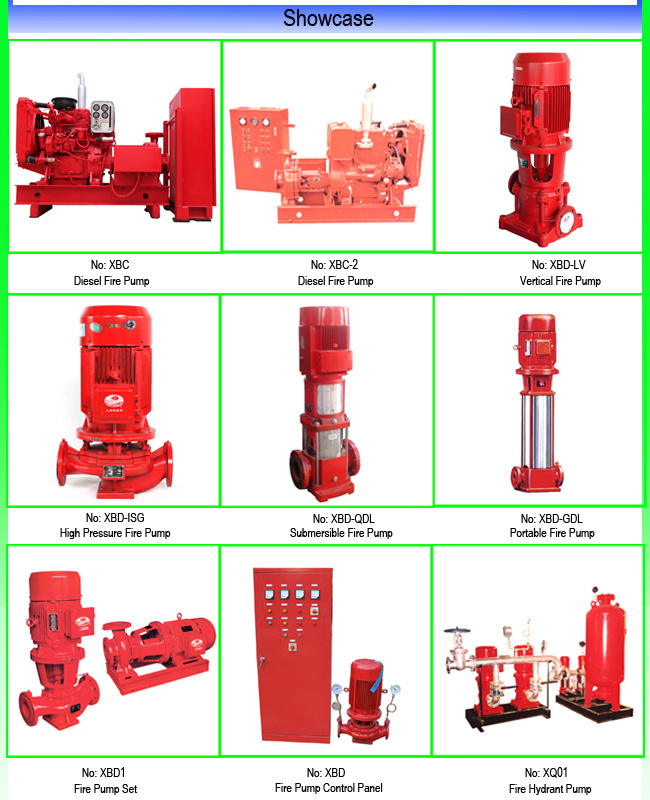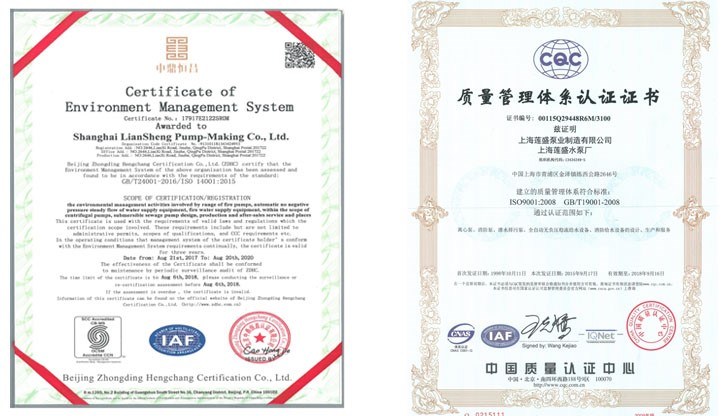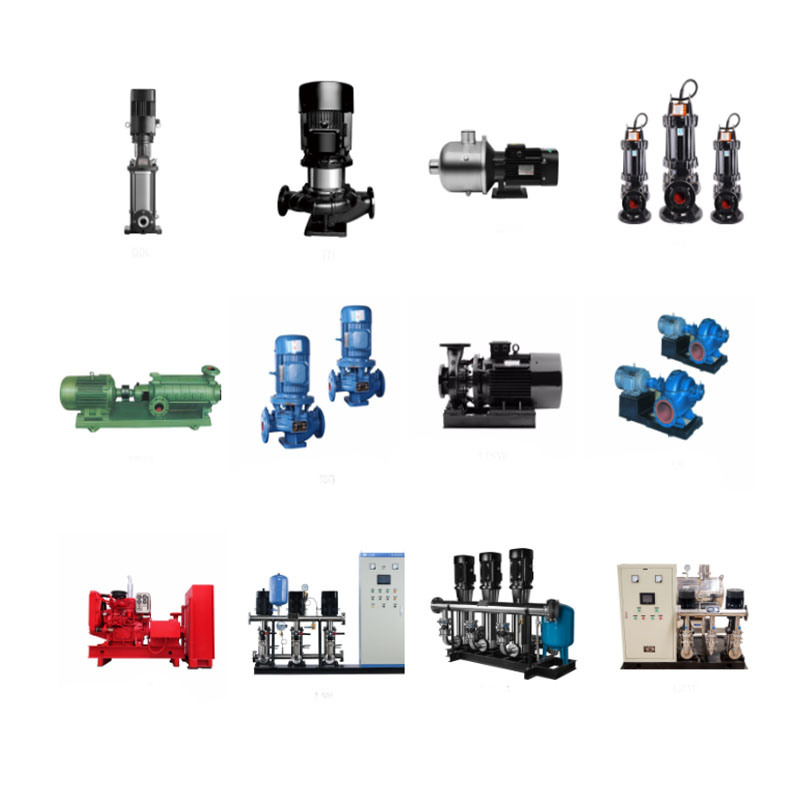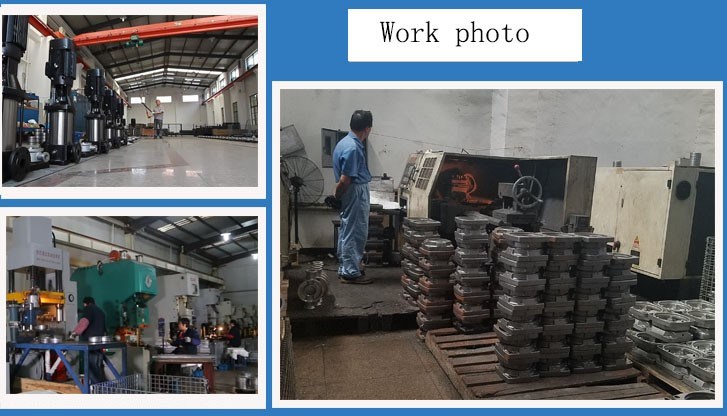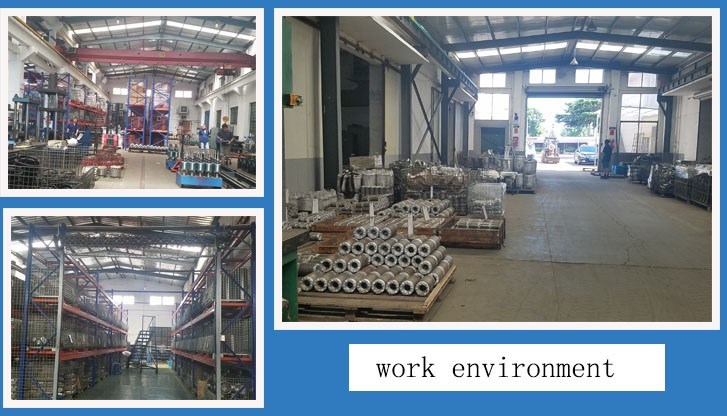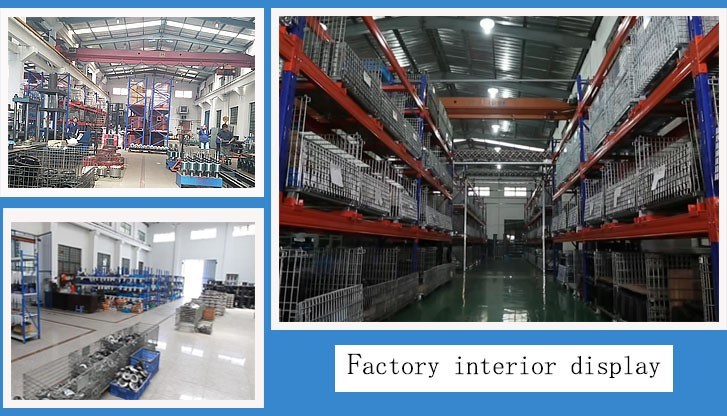 ♦ ESTABLISHED IN THE SIXTIES
♦ ONE OF THE FIRST THROUGH THE ISO9001:2008 DOMESTIC,
INTERNATIONAL QUALITY SYSTEM CERTIFICATION
♦ SILVER MEDAL WAS AWARDED AT THE NATIONAL CONFERENCE ON THE
APPLICATION OF SPARK CUP TECHNOLOGY
♦ WIN THE NATIONAL AWARD FOR EXCELLENCE IN CIVILIZATION COMPETITION
♦ GET THE LC OF THE CHINESE GOVERNMENT